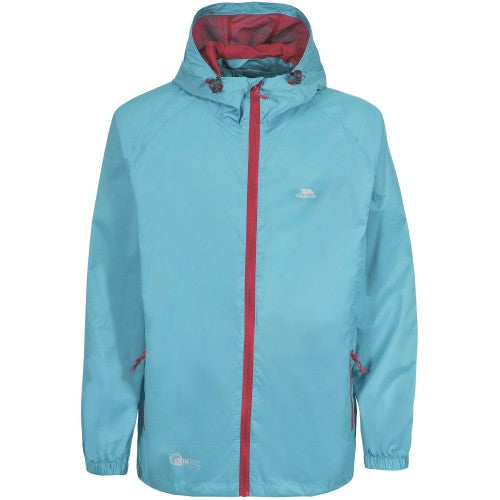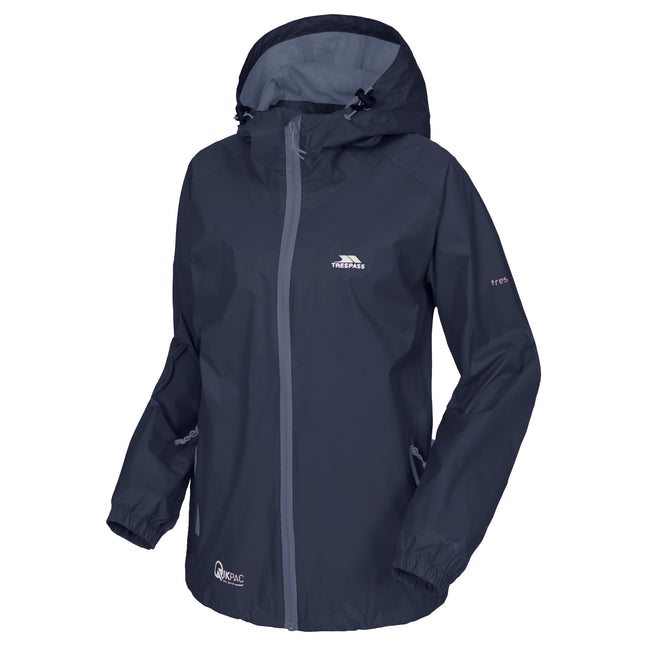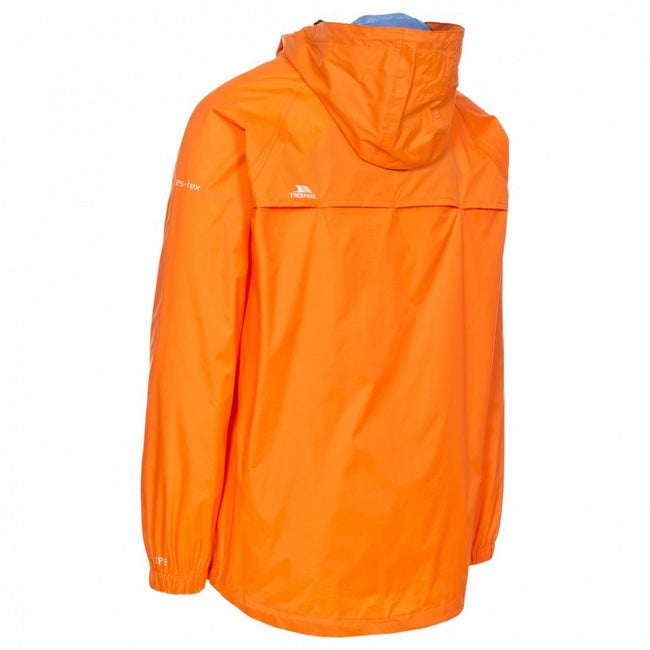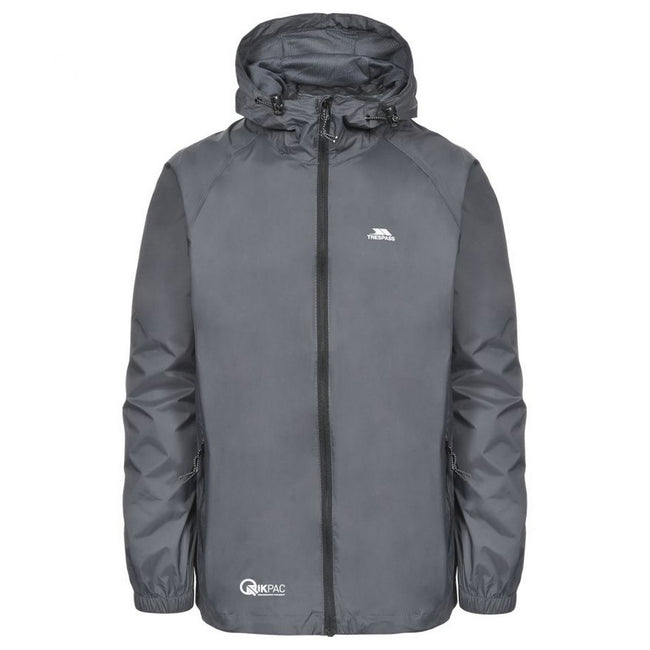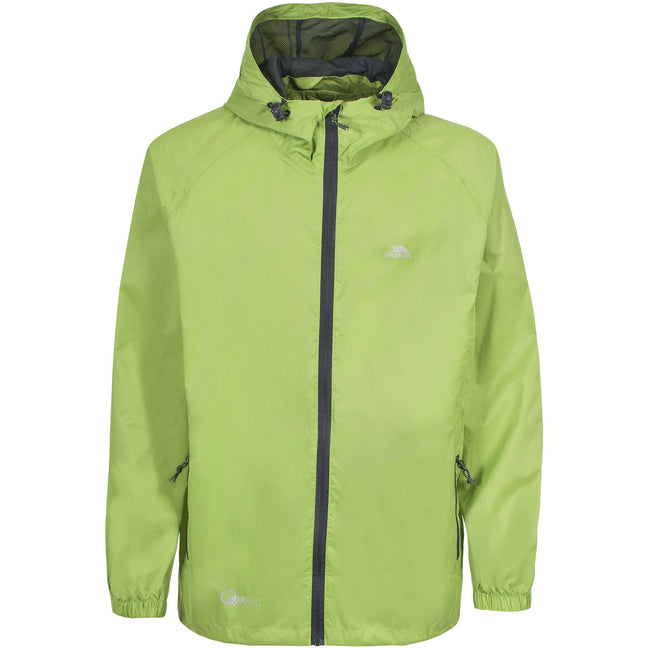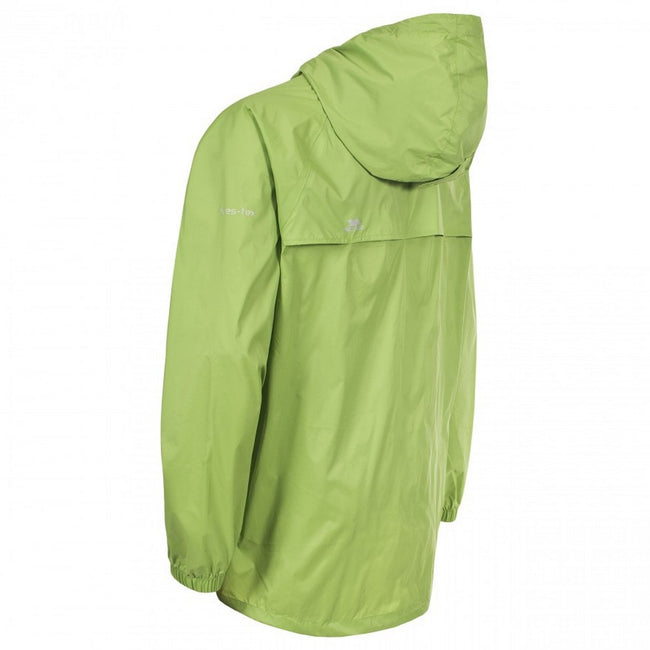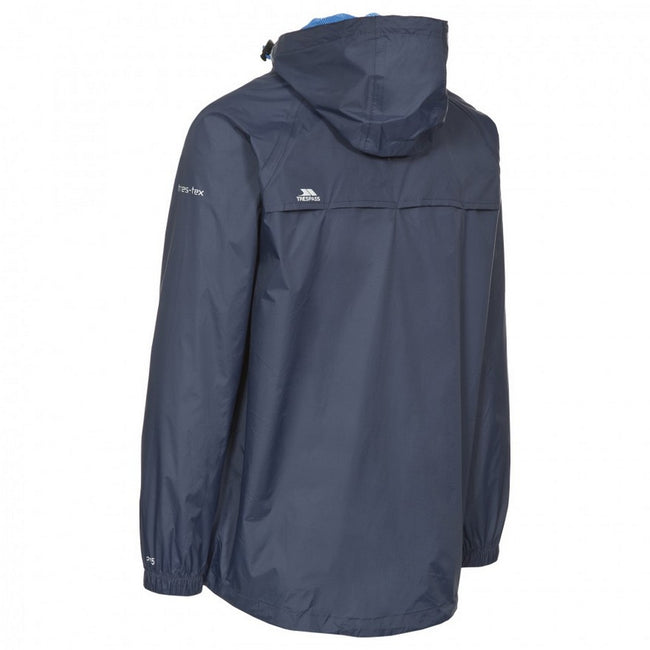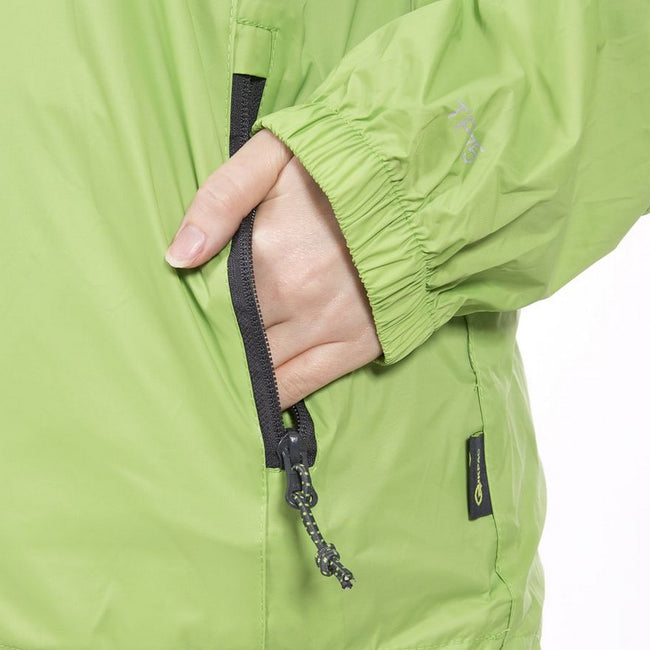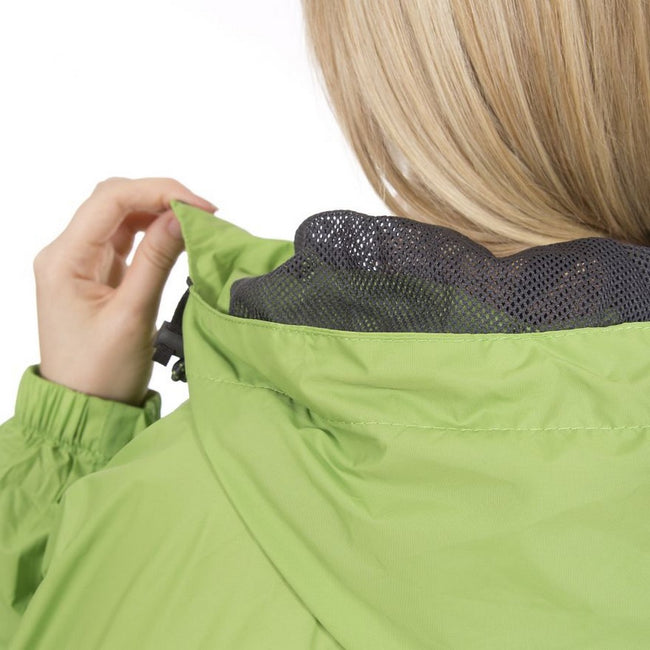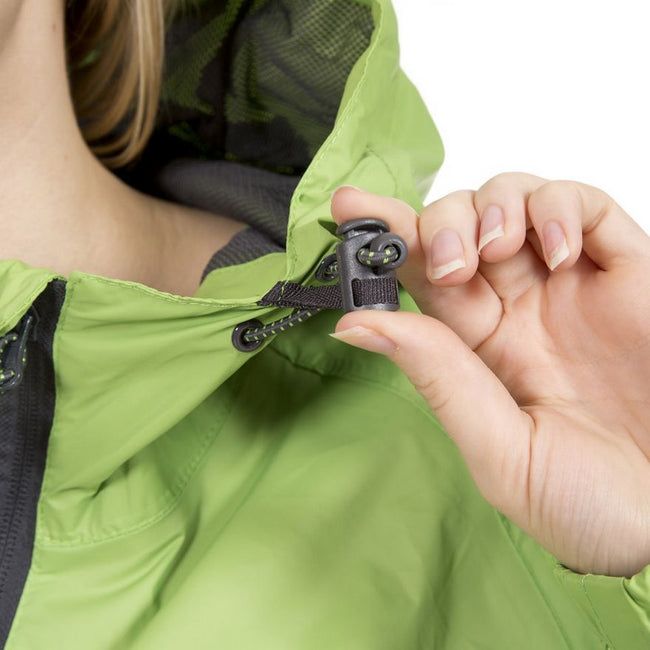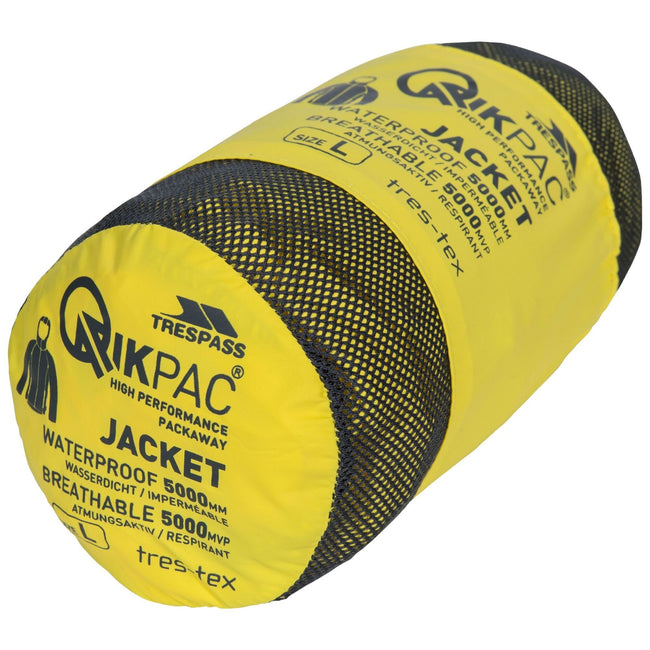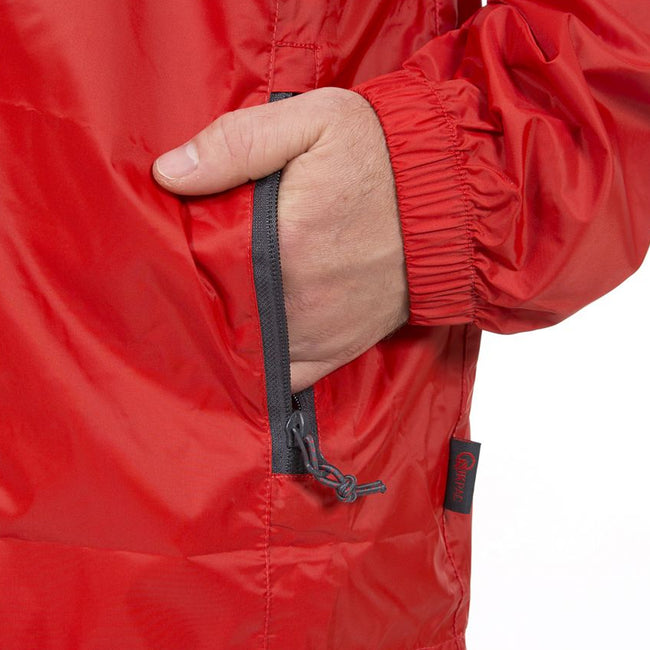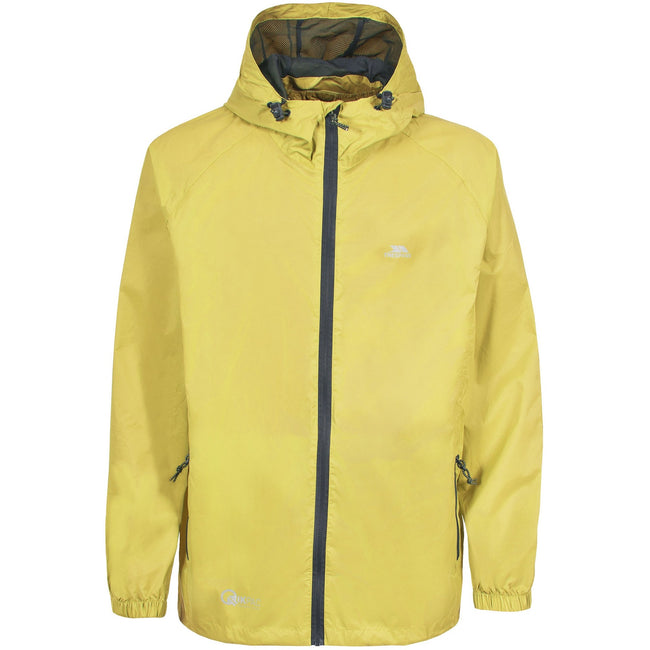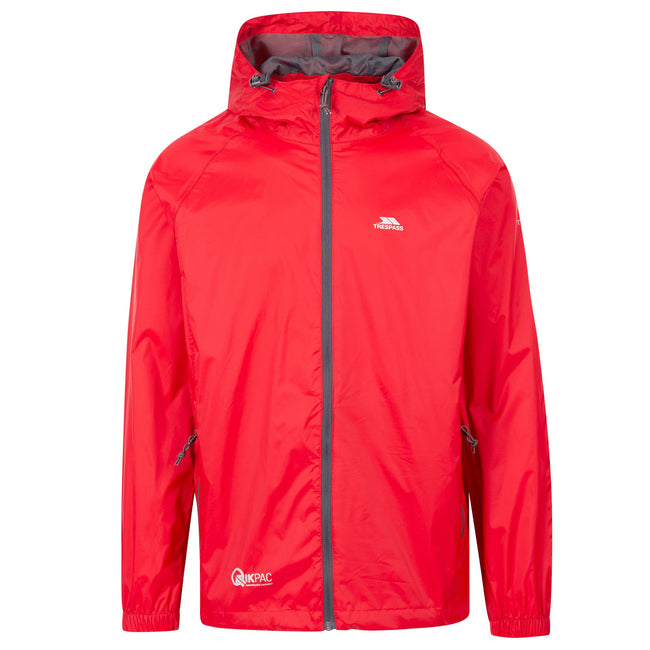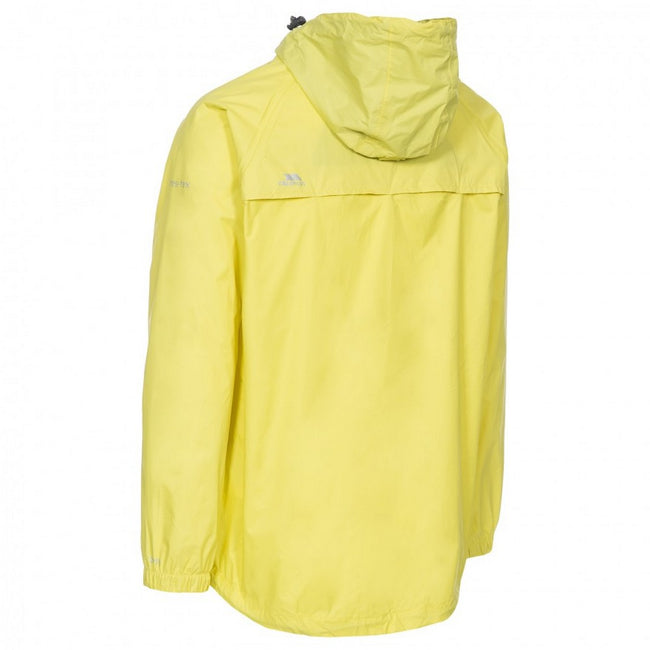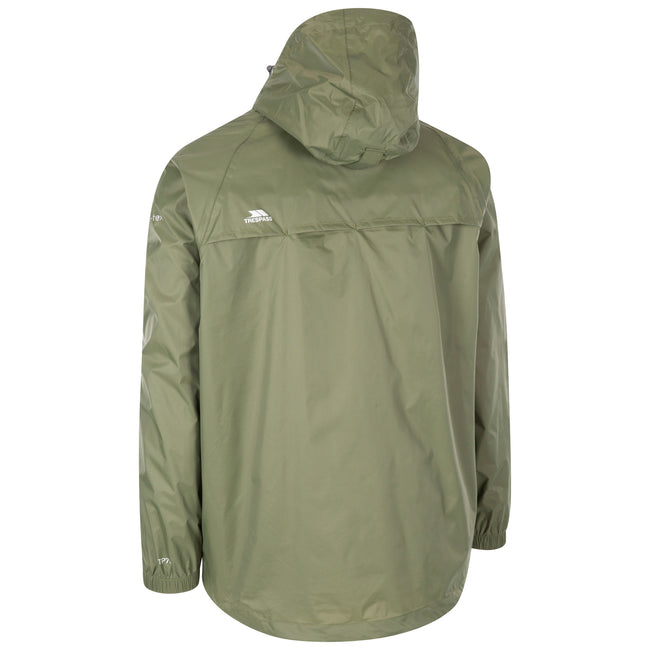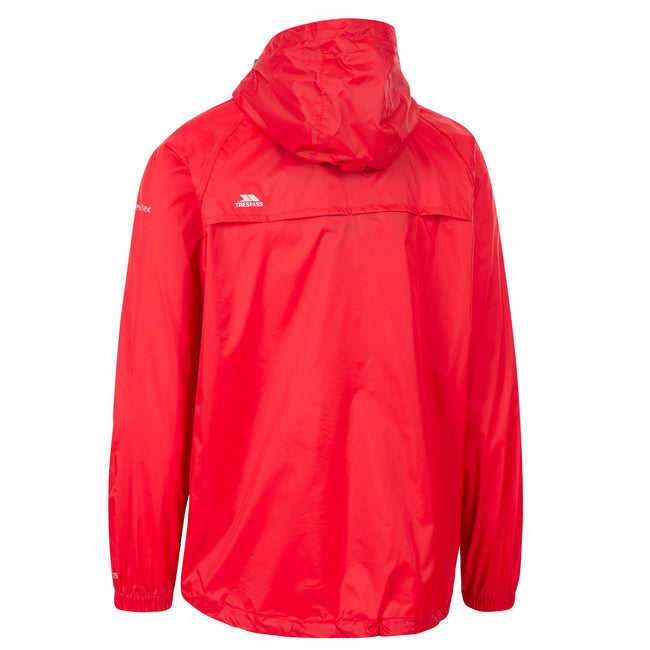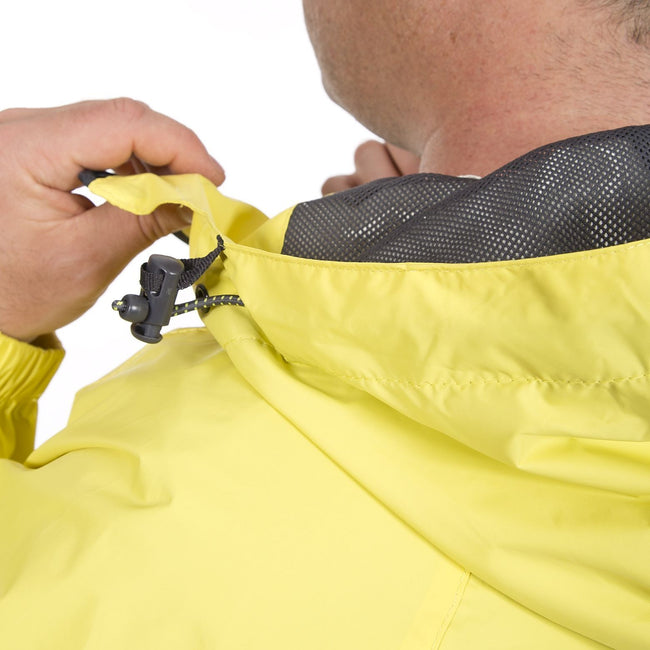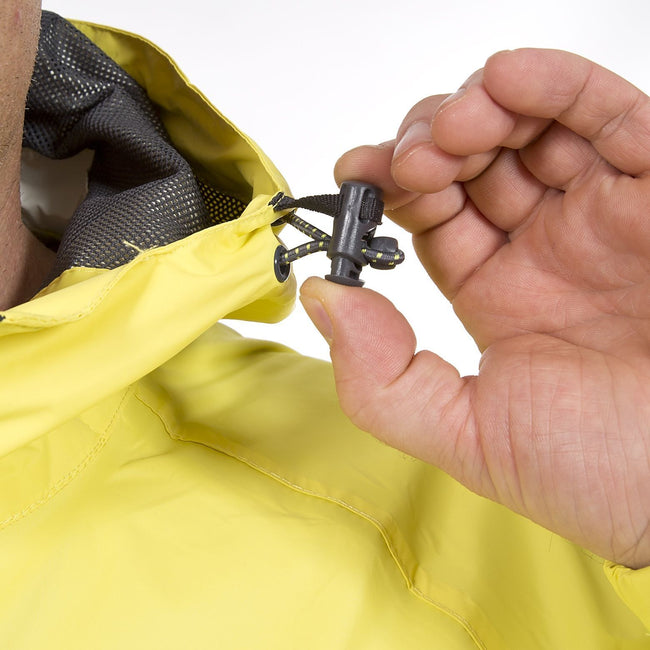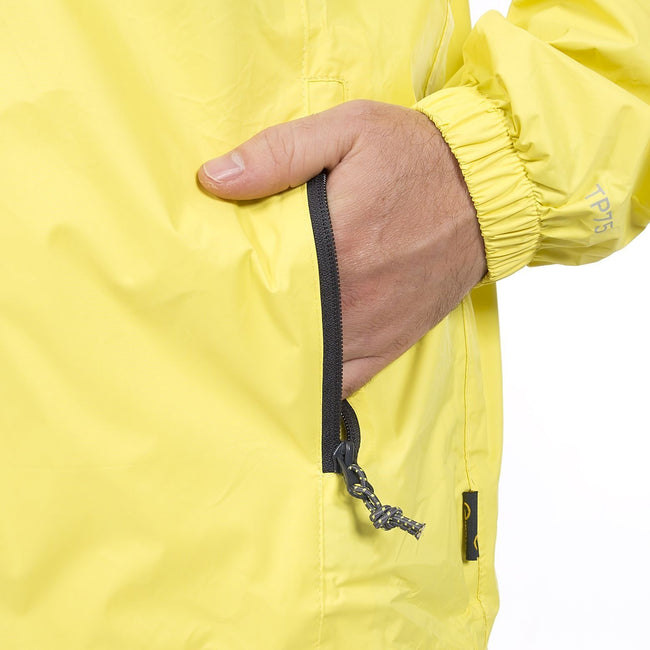 Unisex packaway jacket.
Waterproof 5000mm.
Breathable 5000mvp.
Packs away into pouch.
Adjustable grown on hood.
100% Polaymide, PU coating.
Qikpac Trespass Jacket
A waterproof pack-away jacket can be a game changer for travellers who love to spend a lot of time outdoors. Rain shouldn't stop us from working or going on our adventures, right? This is where the qikpac trespass jacket comes to the rescue. Its lightweight built, versatile and stylish colours have made it every traveller's favourite.
Universal Textiles has a wide range of Men's Qikpac Trespass jackets as well as Women's Qikpac Trespass jackets and the best part is you can shop for the best Qikpac Trespass jackets online from our online store. However, before you decide to buy a Qikpac Trespass Jacket have a look at the amazing features that it offers: -
Features of the Qikpac Trespass Jacket: -
Waterproof exterior: - The best feature of a Qikpac Trespass Jacket is its waterproof nature. It is essential to wear and carry garments that are waterproof whilst working or staying outdoors for prolonged hours. It becomes even a bigger necessity under harsher weather. Campers and hikers prefer these jackets because it is the best jacket when it comes to waterproof jackets. The jacket doesn't occupy much space therefore it can be packed and used whenever the weather takes a bad turn. So, this way even if you aren't aware of when it might rain you will be prepared for it.

Breathable Fabric: - Qikpac Trespass Jackets are made of breathable materials. These jackets are breathable up to 5000mvp. This means that these jackets can transmit about 5000gm of moisture vapour generated by your body through a mere square metre of cloth every 24 hours. This means that this fabric will repel outside moisture whilst keeping you dry.

Lightweight: - The approximate weight of the jacket is about 350gms (including the bag). Which makes it a very light jacket. Hikers and campers prefer these jackets because of how little they weigh and how light it is to wear. It is a must-have for all travellers who prefer to travel light.

It is Windproof: - This feature helps in doing two things. Firstly, it helps in keeping the cool temperature of the wind away from your body and second of all it prevents overheating during prolonged walks. So, in a way it serves two purposes due to this feature.

It can be compressed and packed: - These jackets can be compressed and placed inside the hiking bags when not in use. The dimensions are roughly 17.5cm in length and 33.5 cm in circumference. Therefore, it can be stashed inside your backpack easily once it's used and can be accessed once again when it starts raining again.

Adjustable hoods: - This feature is specifically incorporated into this jacket because adjustable hoods allow you to interchange your hood fittings based on the situation. You can keep the hoods loose during good weather and you can keep the hoods tighter during harsh weather conditions like heavy rain or wind.

A variety of colours: - Not a lot of outdoor hiking or camping equipment are found in different colours. Qikpac Trespass Jackets are found in over 15 colours. These stylish jackets are a perfect blend of practicality and fashion. Moreover, these jackets can be worn by anyone be it men, women or children. Therefore, stay at the top of your fashion game whilst hiking or camping!

It provides warmth: - Qikpac Trespass Jackets have multiple features and one of its main features apart from its water repellent tendency is its ability to keep hikers and campers warm. Irrespective of their thin and light build these jackets offer optimum warmth for a prolonged period in colder conditions. The tiny air pockets built inside the lining trap make sure that you stay warm on the coldest of the coldest days. However, these jackets are the best for summer season hiking or camping as their breathability and waterproof nature will protect you from surprise and heavy rainfalls.

Versatility: - Qikpac Trespass Jackets have multiple features and they provide a lot of comfort and warmth whilst doing a whole list of other things. It is a very versatile jacket and can be worn during extreme cold as well as extremely hot weather. Moreover, it also protects hikers and campers from heavy rain and wind.

Wide Variety of Sizes: - One of the main problems that a lot of hikers and campers face is the size and unavailability of outdoor garments. That is not the case with Qikpac Trespass Jackets. Sizes from XXXS to L and up to 5XL can be found. Therefore, these jackets can be bought for children as well as adults.
Stand out in the outdoors with Qikpac Trespass Jackets. Bring in comfort and panache with its versatile, practical and fashionable look. With their unlimited helpful features, these jackets are the next big thing. The best way to choose from the enormous number of varieties of waterproof jackets would be to read through the description box carefully and determine if it suits your purpose.
The best place to shop Qikpac Trespass Jackets online would be Universal textiles. We are one of the best Qikpac Trespass Jacket stores. We offer a wide variety of colours as well sizes, therefore you will face absolutely no problems in choosing the jacket of your dreams. Set out on your adventure by purchasing a Qikpac Trespass Jacket online from Universal Textiles today!
FAQ
Does Universal textiles sell Women's Qikpac Trespass Jackets online?
Yes, we do have a wide variety of Qikpac Trespass Jackets for women.

Is the Qikpac Trespass Jacket better than a regular raincoat?
It is way better than a regular raincoat as it has a lot of other features that raincoats don't.

Is the Qikpac Trespass Jacket available in blue shades?
Yes, they are, these jackets are available in over 13 colours.

Are Qikpac Trespass Jackets available in S size?
These jackets are available from the size XXXS to 5XL.

How do I know that my order has been placed?
You will receive a confirmation email on your registered email ID immediately after placing an order.
Related Winter Wear Links:
Folded badly into the pack and the fabric would always retained those creases - not wearable condition.
Very pleased with this product though the main reason for buying it is that the colour matches my rounders uniform so I still look smart when it rains!
Ordered xl. But needed longer sleeves so ordered similar model in xxl.
UK Standard Delivery (3-5 Working days) - £2.59

Spend £50 for FREE UK standard delivery (3-5 Working days).

Europe & North America (7-10 working days) from £3.95
Rest of the World (7-12 working days) from £6.95

IMPORTANT: The above are delivery times and do not include the time it will take to dispatch the goods from our warehouse. Some products we need to call in from our other warehouses. On each page we will list any extra working days required to dispatch the item.
Goods can be returned within 30 days from the date the order is received. We request the goods must be in the same condition they were delivered or in a saleable condition. So the item should not have been damaged, soiled, washed, altered or worn (other than to try the item on) and that any labels or tags should be intact.
You can find out more about how to return your items HERE
In the description section of this product page you will find brand specific
sizing if it differs from the International size chart.
If you would like to see the International size charts please click
HERE
.
Trespass Adults Unisex Qikpac Packaway Waterproof Jacket